Our guided tours run with 1 or more paddlers
Get your heart started by beginning your day wandering on water. Add some excitement to your exercise routine and paddle around picturesque Perth.
Engage your cardiovascular system and build up whole body strength in a truly tranquil setting that will ease you into the busyness of the day. This tour is not for the faint hearted, but for fitness fans after the perfect start to their morning.
WHAT'S INCLUDED?
Double Touring Kayak and gear
Safety briefing with a local experienced instructor
Basic technique instruction if required
COST: $55.00 per paddler
DAYS AND TIME
April, May, August, September 7.30 - 8.45 am
We find June and July (cold season) is pretty quiet, but if you are super keen drop us a line and we may be able to accomodate
October, November, December, January, March 6.45 - 8.00 am
We may be able to accommodate different start times, please ask. 0412101949 or leonie@waterwanderers.com.au
Days: 7 days a week
WHAT TO WEAR AND BRING?
Comfortable clothing appropriate for activity
Footwear that can get wet
Water to drink while paddling
Change of clothes and towel for after paddling if you want
PUBLIC TOILETS
No public toilets at Trinity Avenue
EXTRAS
We can provide you with water proof bags to keep any belongings dry. The kayaks have front water proof hatches.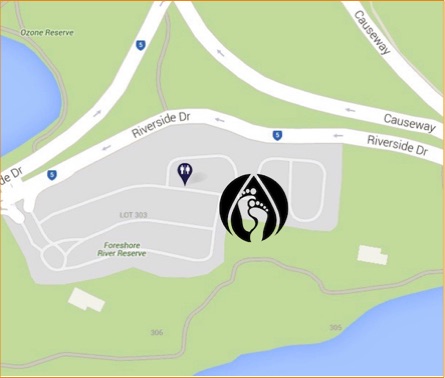 LAUNCH LOCATION
River end of Trinity Avenue, East Perth. We arrive a bit before the meet time and then with your help we unload the kayaks onto the grass and get oursleves ready for a paddle.